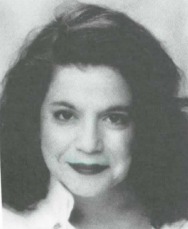 Dr. Hope Heller is a licensed psychotherapist and has been in practice independently for over 25 years. She graduated from Washington University in 1978 with a M.S.W. and received her doctorate from Saint Louis University. In addition, Dr. Heller holds LCSW and ACSW certifications. In efforts to expand her knowledge on psychoanalysis and supplement her existing qualifications and services as a therapist, Dr. Heller recently completed the Advanced Psycho-dynamic Psychotherapy Program (2013 graduate) and the Adult and Child Psychoanalytic Training (2014 graduate) at the Psychoanalytic Institute of St. Louis.

Dr. Heller specializes in individual psychotherapy, couples counseling, family issues, adoption counseling, mood disorders, anxiety, eating disorders, attachment issues, grief/loss counseling, relationship building, divorce, infertility, acute and chronic illness, LGBTQI issues, and identity issues.

Dr. Heller is an adoptive mother, and can offer valuable personal insight to families and/or individuals seeking to adopt a child domestically or internationally.
---